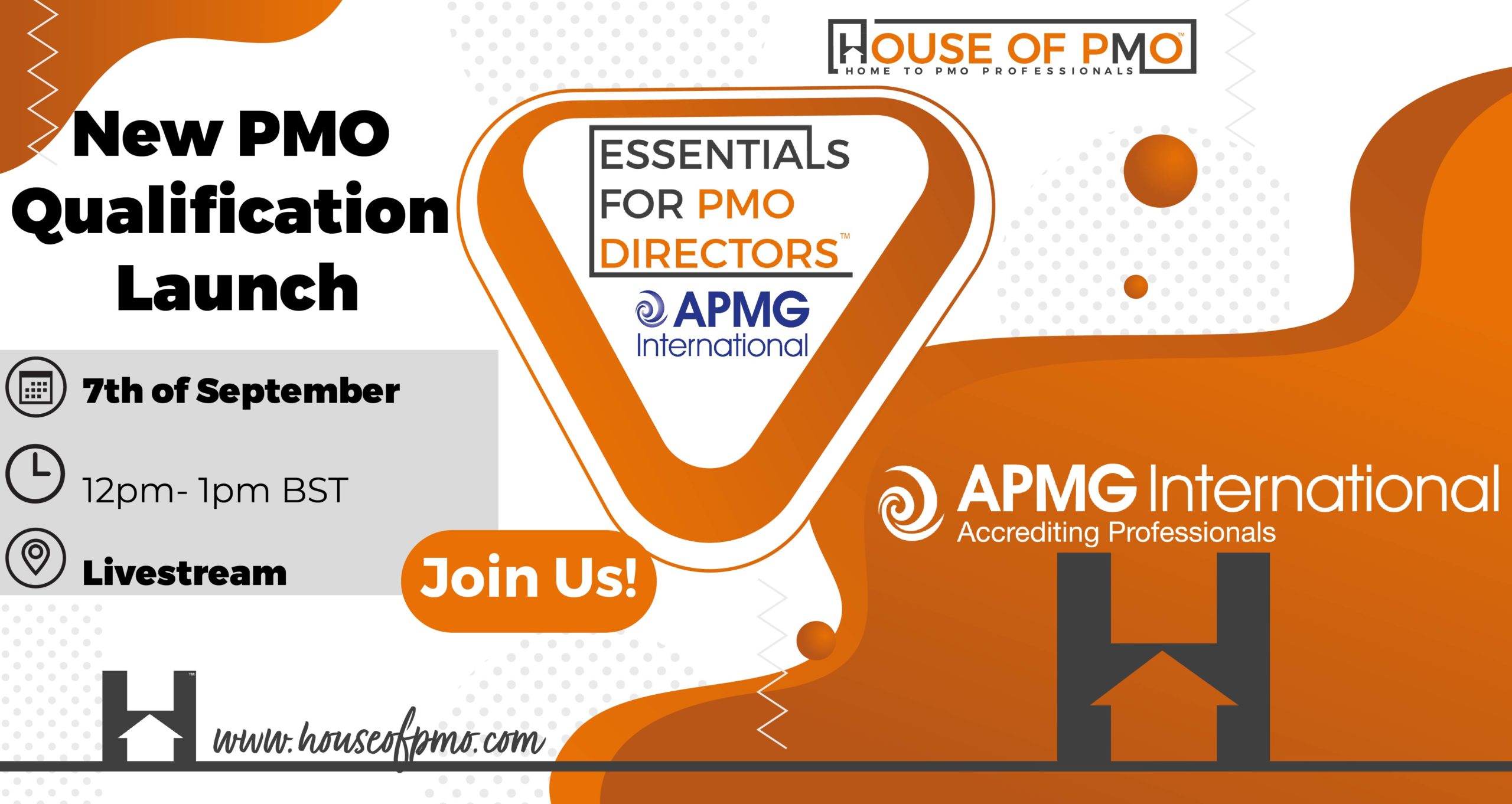 The House of PMO is pleased to announce that the next level of qualifications – Essentials for PMO Directors – will be launched on Wednesday 7th September.
Join us in this **special live stream event** where we will share everything you need to know about the new qualification.
The session will also be broadcasted live via this Linkedin page!
The Essentials for PMO Directors is the fourth level of qualification (following on from PMO Managers and PMO Analyst) and is certified by APMG International.
To keep up to date with our qualifications, please visit the website or visit APMG International.