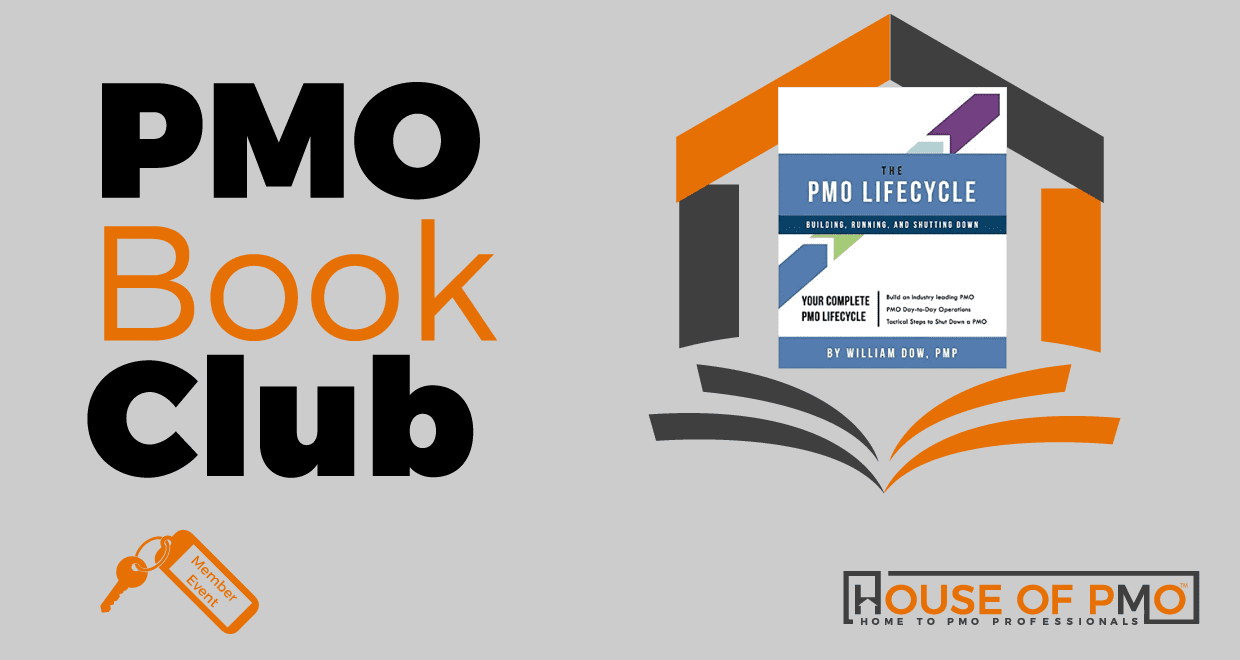 Join us in the latest PMO Book Club session. This time we're looking at The PMO Lifecycle, the book from Bill Dow. To take part in the author session on the 15th September, please visit the Events page and book directly.
In our book clubs we explore different themes of the book and get into conversations and debates, digging deeper into the content and thinking about how the book affects our day-to-day work in PMO.
Like all our Book Club sessions, you don't need to have read the book to gain lots of great insights from this session.
If you would like to purchase the book in advance of the session you can purchase it here – The PMO Lifecycle.