Every so often you hear about an organisation that has an interesting PMO story that really intrigues and makes you understand what's really possible with PMO – to add to that, the organisation's PMO also goes on to win the PMI PMO of the Year Award (2018)
The story of Telstra's PMO has everything – there's the first Chief Project Officer role, then there's the ePMO and portfolio approach ("to advance project management to improve business value"). There are key focus areas on capability, assurance, community, project sponsorship, business case, benefits, advice and intervention – all those areas PMOs should be striving to deliver and support.
After five years in the making – the PMO and project management had to change again in order to support the largest agile transformation in the world.
This session is presented by the then Chief Project Officer of Telstra, Peter Moutsatsos. He has some brilliant insights to share which are invaluable for any PMO also striving to realise a similar vision, "Be a world class company that is brilliant in project management" – with the PMOs help of course.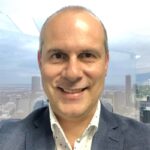 Peter is now leading the Bank of Queensland/ME Bank Acquisition Integration. You can connect to him via [LinkedIn]
This session is an intermediate to advanced level provided for PMO Analysts, Managers and Directors.
Key PMO competency area covered: PMO Management